New buyers with Premier Livestock Auctions, please provide a LETTER OF CREDIT TO PURCHASE from your financial institution when you check in the sale office for a buyer number.
Letter Of Credit To Purchase By Check
Can't make it to the sale ....WATCH LIVE AND BID ONLINE WITH...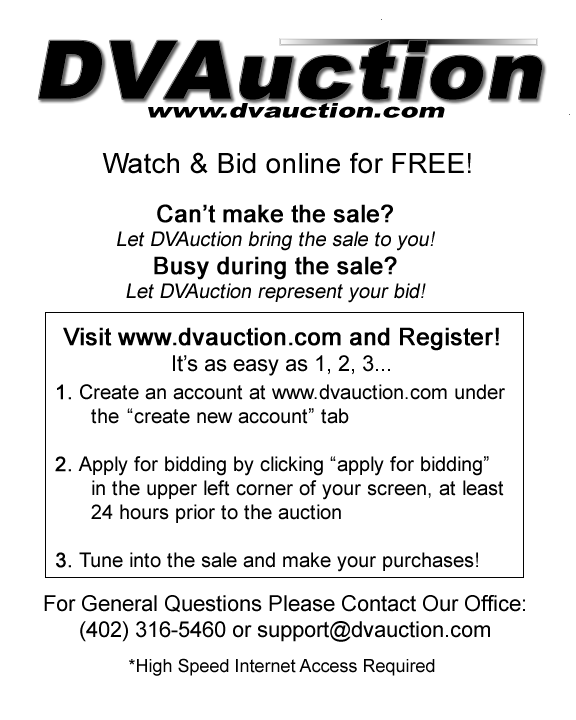 Click above for more information on how to bid online with DVAUCTION.
Application must be submitted at least 24 hours prior to auction.